A Colombian Coffee Farm Experience Deep in the Andes Coffee Region
Enjoy a private, spacious, 3 bedroom home, filled with custom-built features, modern conveniences, indoor and outdoor living, in a classic, Colombian Finca architectural style.
Finca Mariposa is 15 minutes from the historical pueblo of Jardin, Antioquia
Nightly  | Weekly | Monthly 
See pricing below

A perfect space for families, couples and digital nomads. Cozy spaces
for relaxation and work
Whether a family getaway for adventure, a romantic coffee farm weekend or remote working – Finca Mariposa is perfect!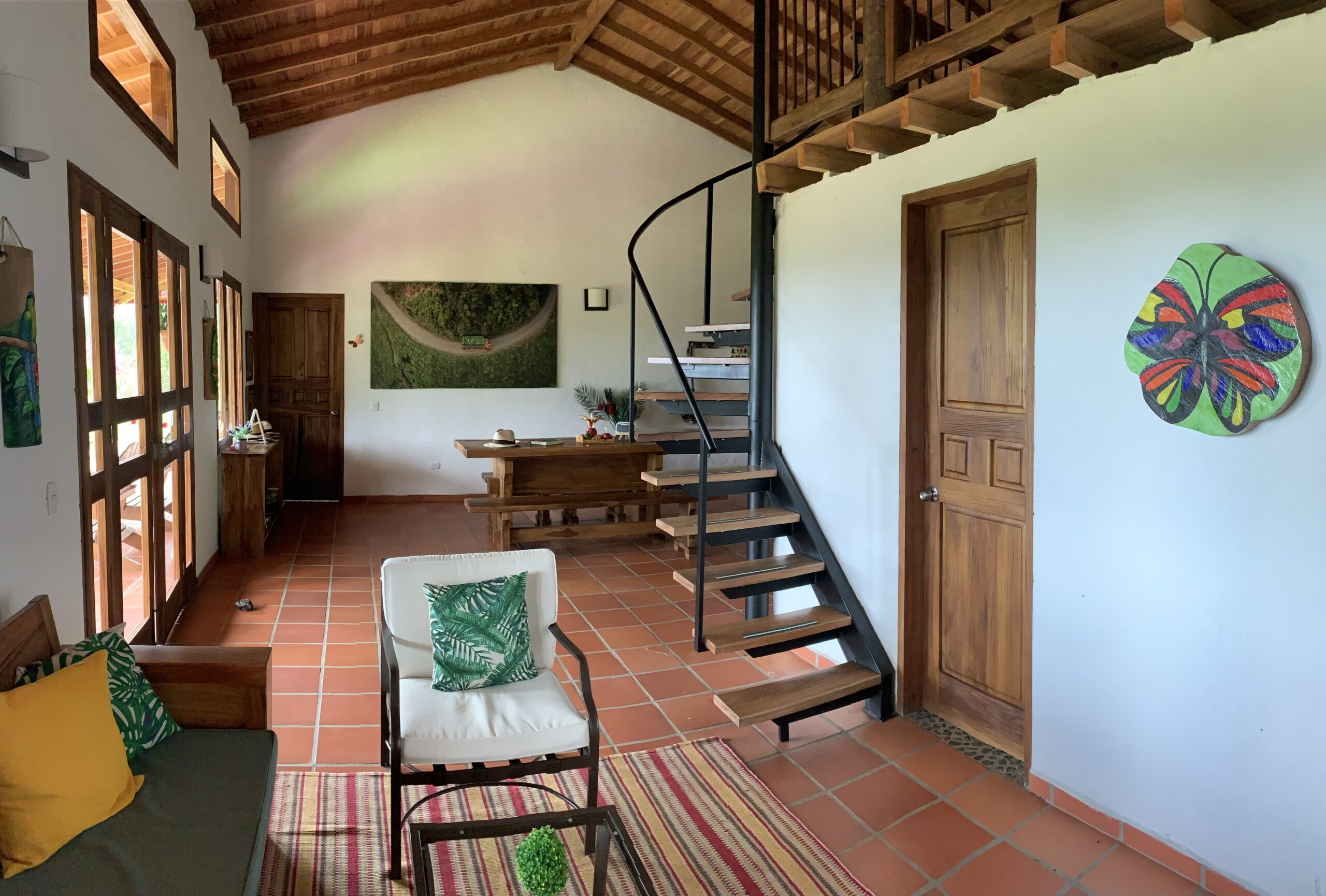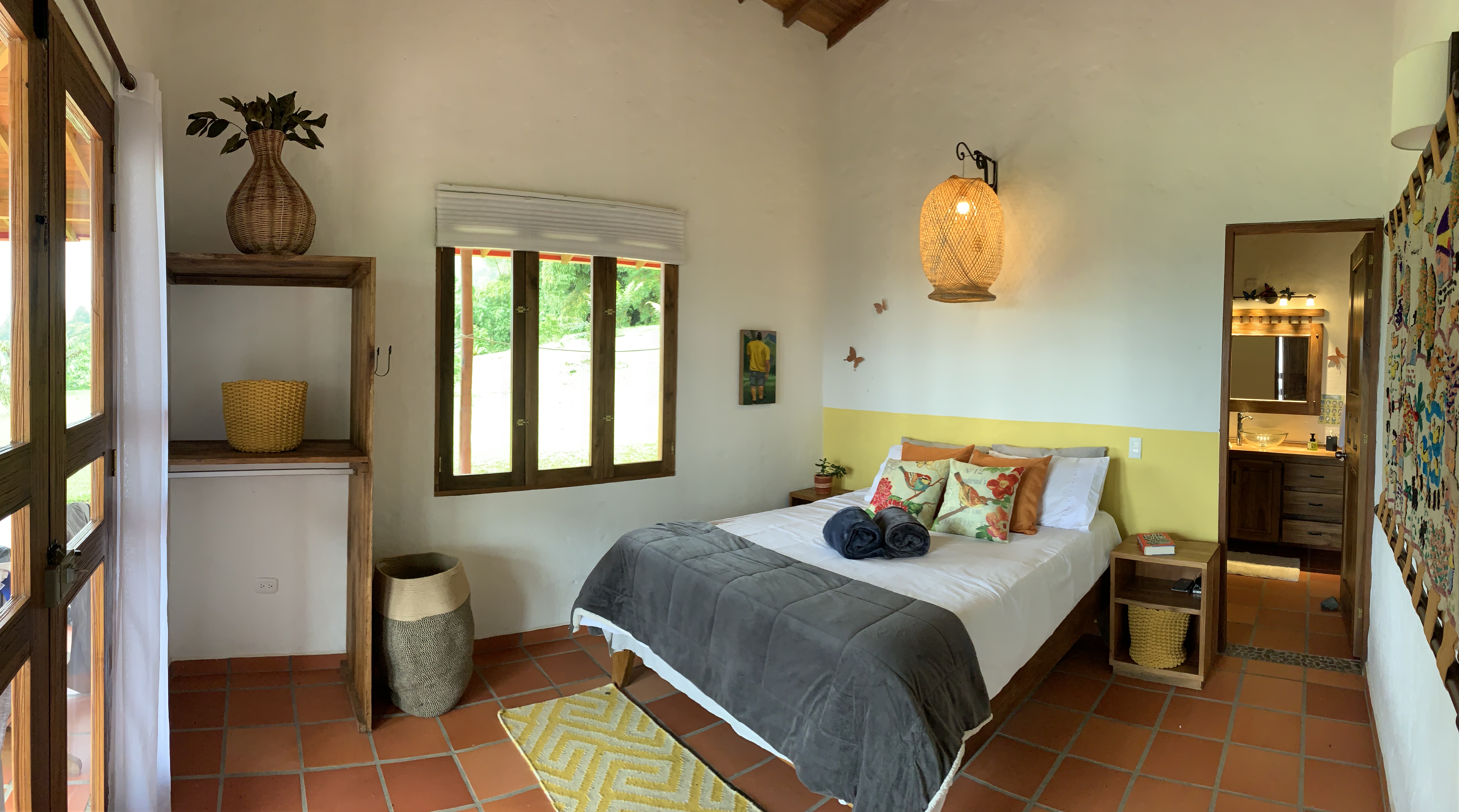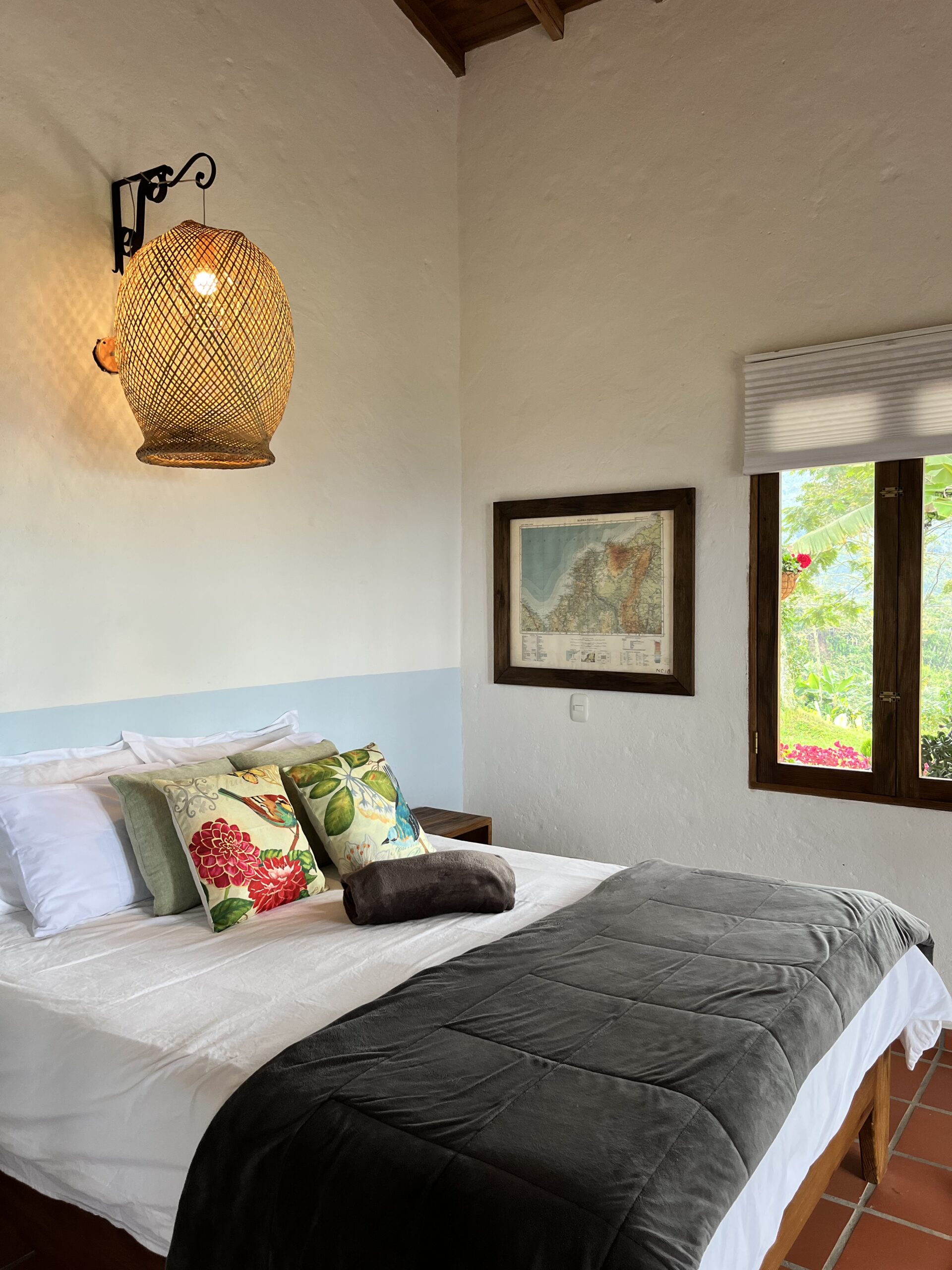 Beautiful rooms
and amazing views
On our luxurious, custom built mattresses and beds (2 Queens, 2 singles). Comfortably sleeps 6.
After a day of hiking, Jeep touring or exploring Jardin, enjoy a warm shower and watch the sunset and stars from our comfortable outdoor hammocks and furniture.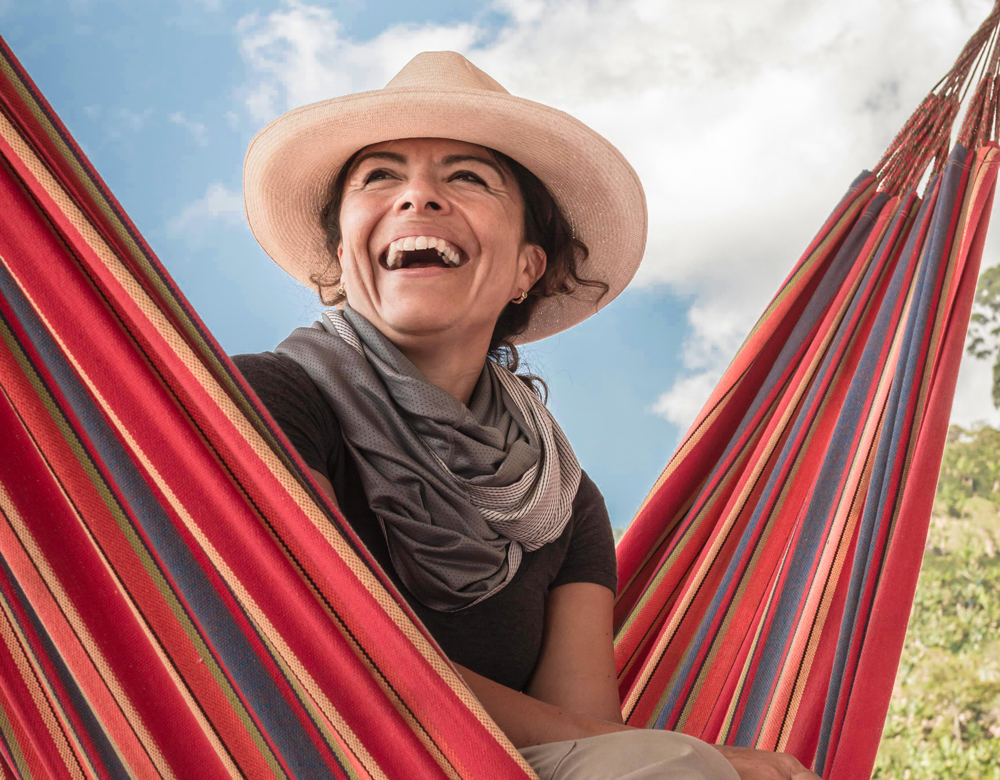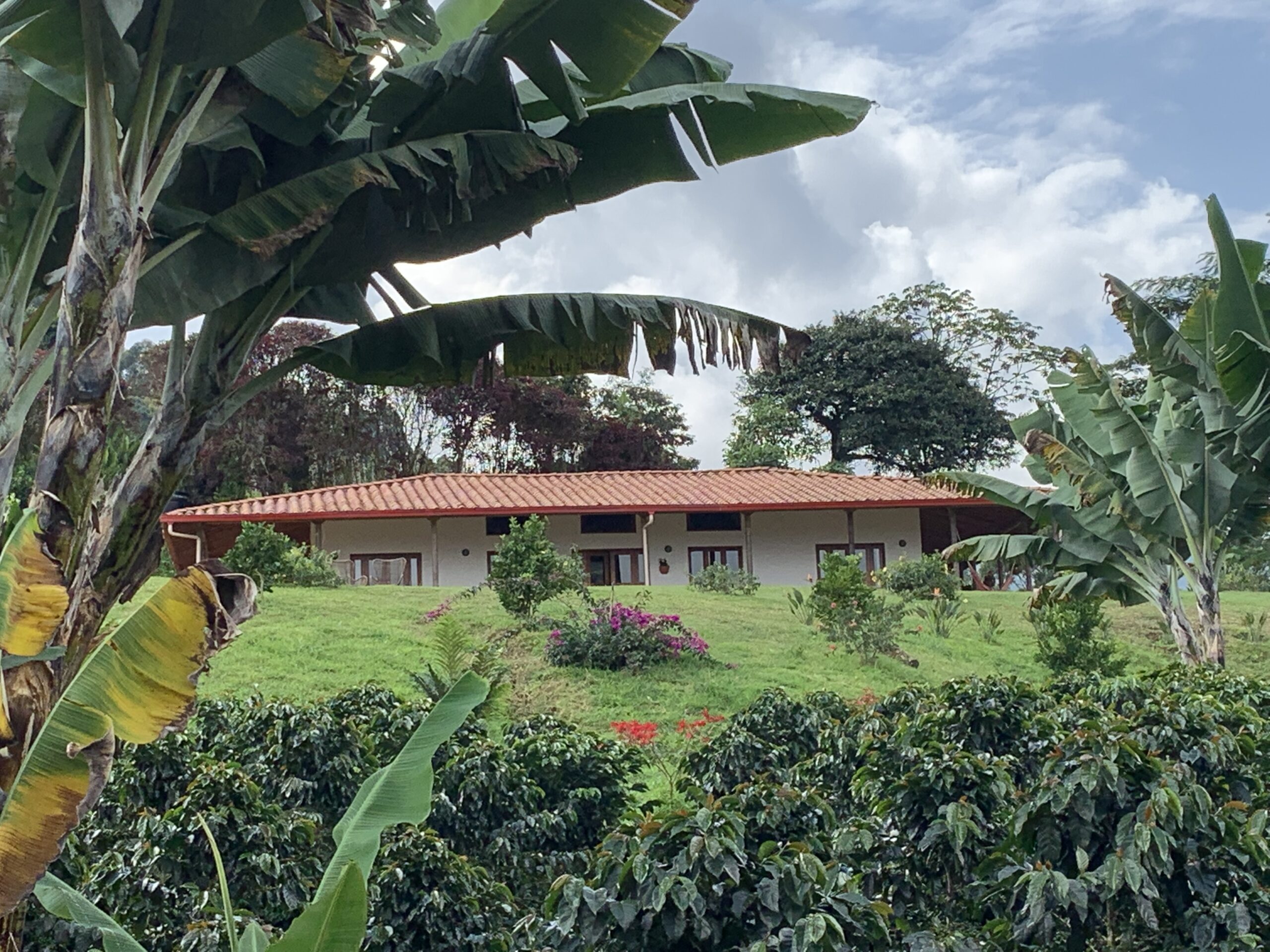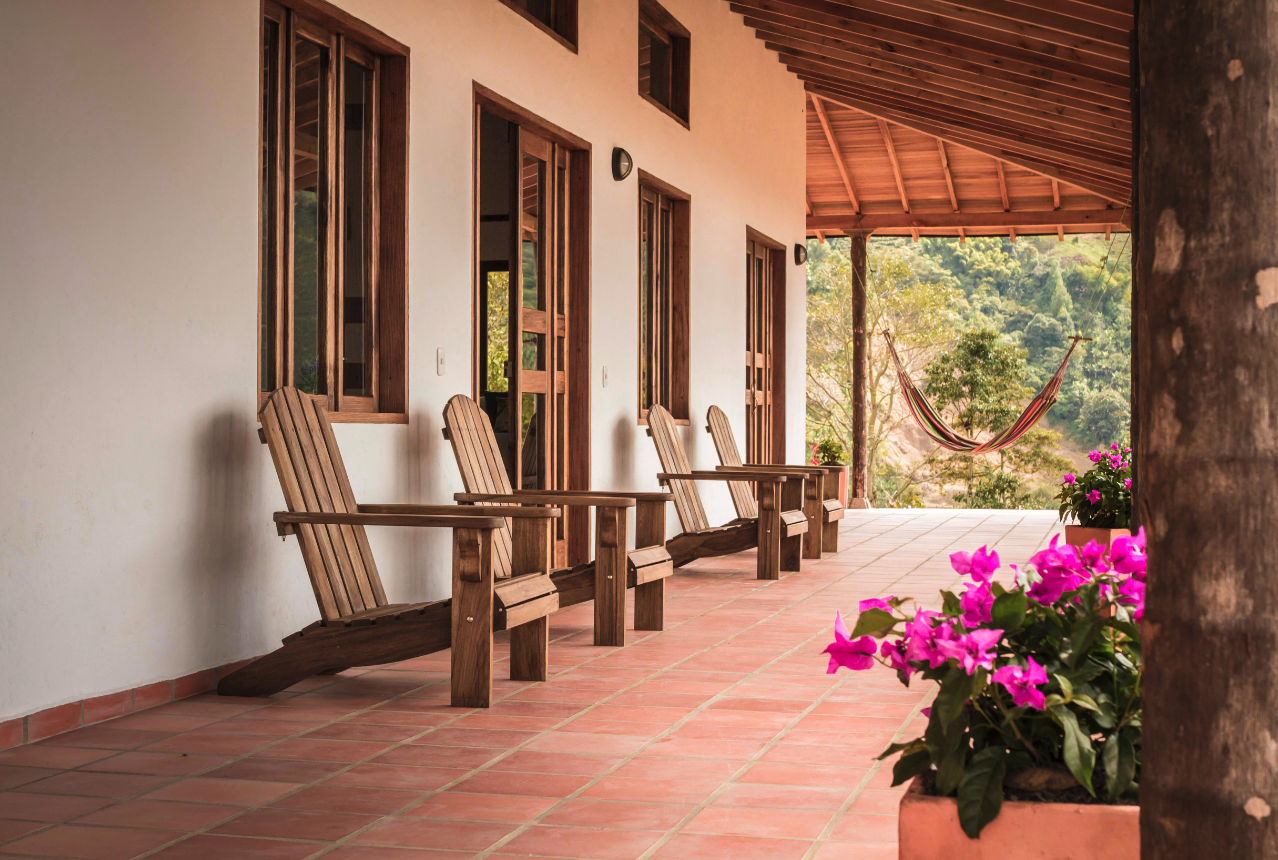 Enjoy our spacious home and coffee farm
The entire 2 hectare/5 acre farm is yours to explore; including walking trails and access to a private river and waterfall. You can hike and cycle right out your front door or hang out on hammocks sipping Finca Mariposa coffee or your favorite South American wine.  
Temperate climate
for year round outdoor living
Our 3 meter wide patio wraps around the home with amazing views of coffee farms and the Andes mountains. Lots of space for kids and adults to safely play, and explore.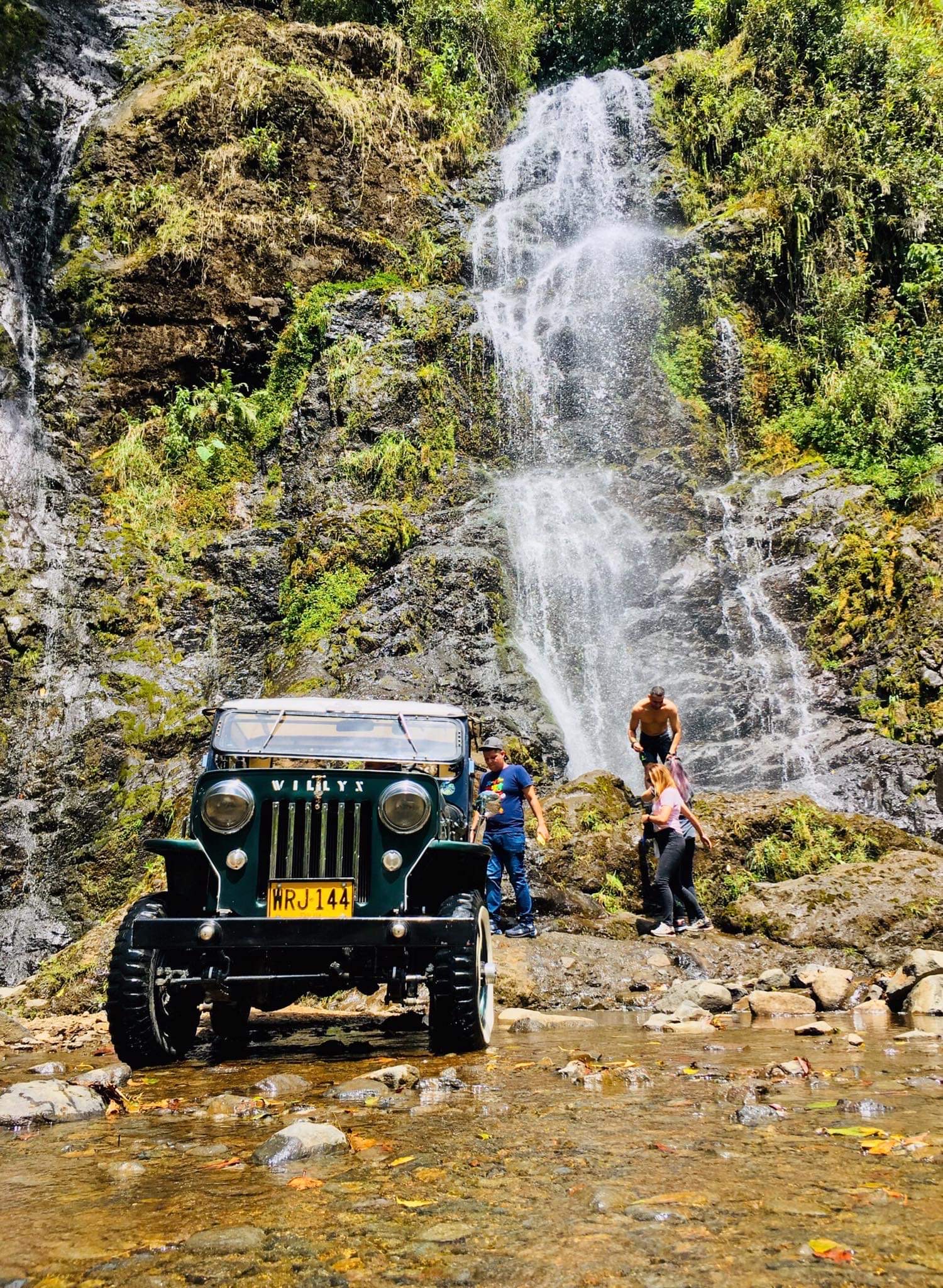 Enjoy nature and adventure without worry -Washing machine available for your use and natural clothes drying-Colombian style
Daniel and Andrea
Your onsite hosts
Our local hosts Andrea and Daniel and their daughter Maria Angel (who live in a nearby casita) are available to organize transport, tours, grocery delivery and meals
Our Pricing & Calendar
Seasonal Pricing will vary
Check for availability and connect with us by email
Nightly Guest Fees
Minimum 2 night stay
Up to 6 guests maximum 
$105 – $125 per night for guests 1 – 3
$40 / per night / per person for guests 4 – 6
Weekly: 5% discount
Monthly: 10% discount
Availability, Contacting Your Hosts & How to Get There
Once you determine your preferred dates are available (see calendar), please leave a message below regarding your length of stay, number of guests, and any trip planning requests we can help with. We love to meet our guests in advance and help you plan your trip to our coffee farm.
Finca Mariposa is a 15 minute drive from the central plaza of Jardin. If driving we will provide you with detailed instructions how to get there. If you need transportation from Medellin, we can help arrange a pick up at the airport or anywhere in the city.
Other Features and Amenities
We've got just about everything you'll need!
Glasses: wine and drinking

French press for making incredible Colombian coffee!

Dishes

Utensils

Pots and frying pans

Coasters and place mats

Salt, pepper, sugar

Coffee – harvested directly from our farm 
Refrigerator

Gas Stove 

Garbage: Organics and Non-organics 
Bedrooms and bathrooms include: pillows, bedsheets, blankets hangers,  shampoo, soap, towels, and toilet paper
NOTE: There is no television – bring your computer or tablet movies or connect to Netflix
Due to Covid-19 our hosts can provide some meals on the outdoor table. Chat with them when you arrive.
Food baskets (breakfast and lunch) can be arranged upon arrival.
Cost will vary depending on the number of people and food preferences
Grocery Delivery:  Arrange when you arrive
Transportation:

Depending on COVID restrictions pick up and drop off will be available to and from the town of Jardin (please inquire)
Your Colombian coffee farm getaway awaits! Book now or contact us for more details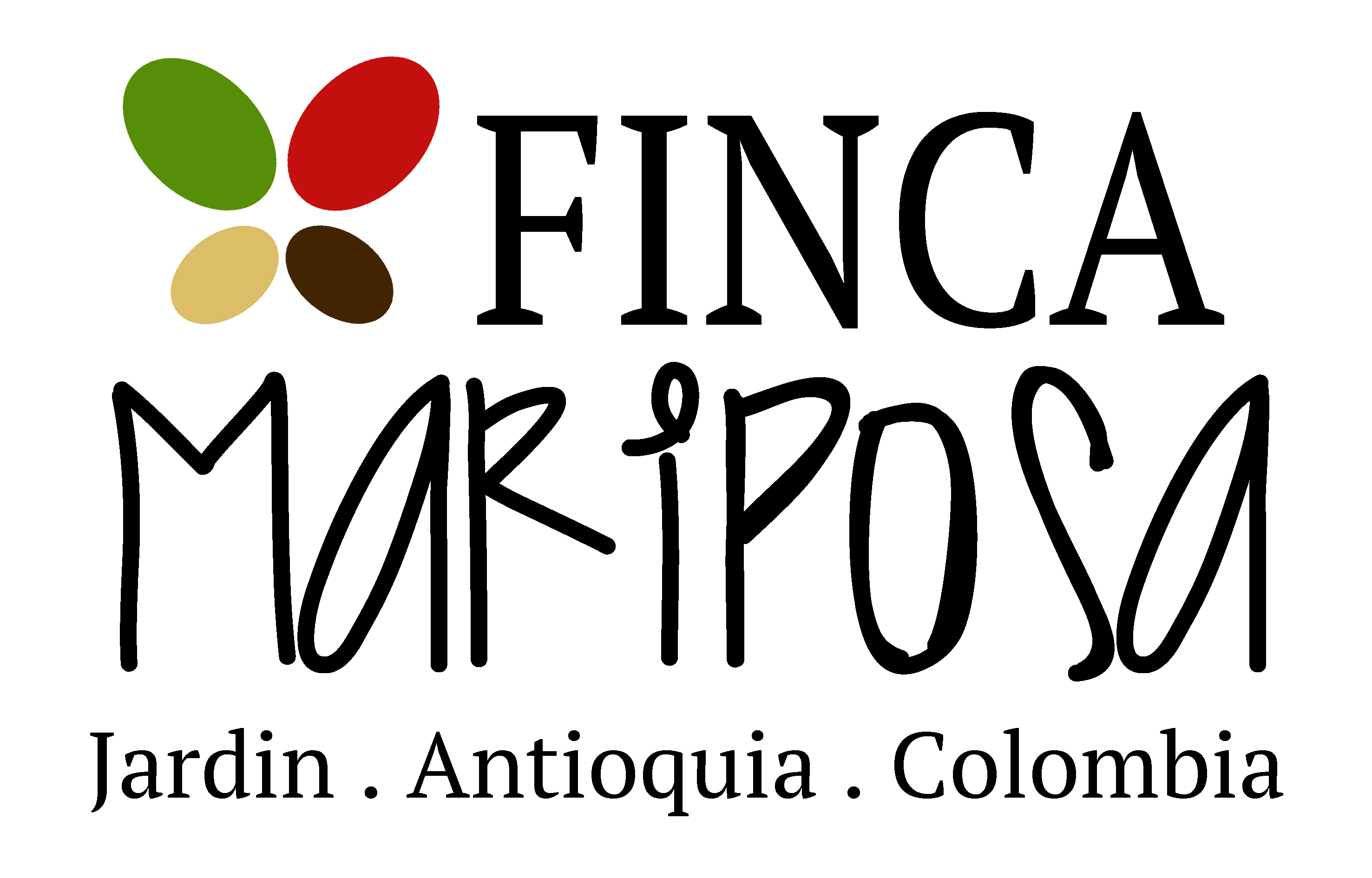 Colombian Coffee Farm Stay in /
Una Finca de Caf
é Colombiano en
Jardin Antioquia Colombia
Copyright © 2020 Finca Mariposa