We'd love Finca Mariposa to be part of your immersion in the beauty of the Andes mountains and the people of Jardin, Antioquia.
Here you'll find one of the most beautiful and traditional pueblos in all of Colombia in one of its 

most unforgettable regions!


We're proud to be seleted as the accommodation partner for Disneys Encanto!
Come share the magic and enchantment!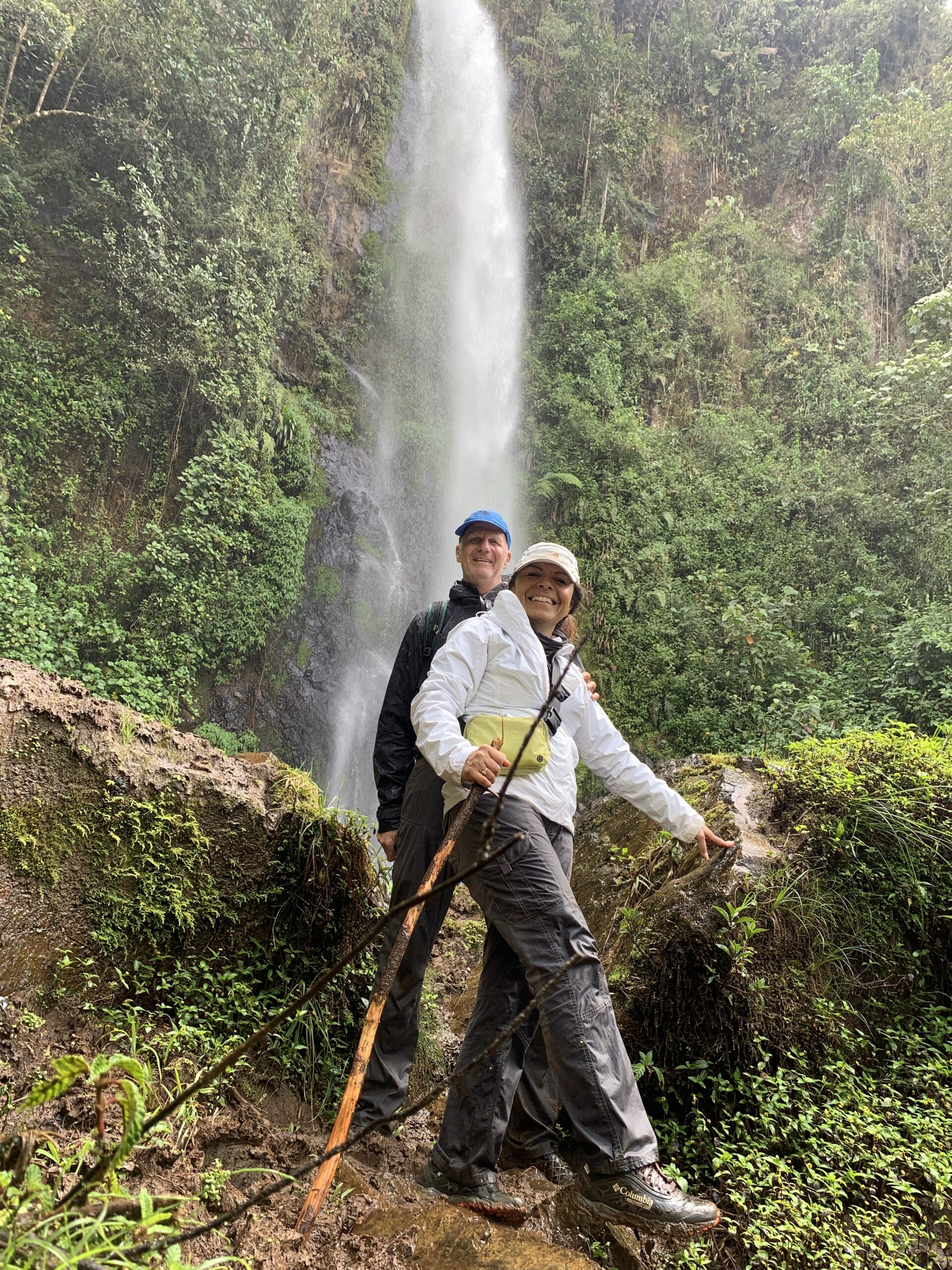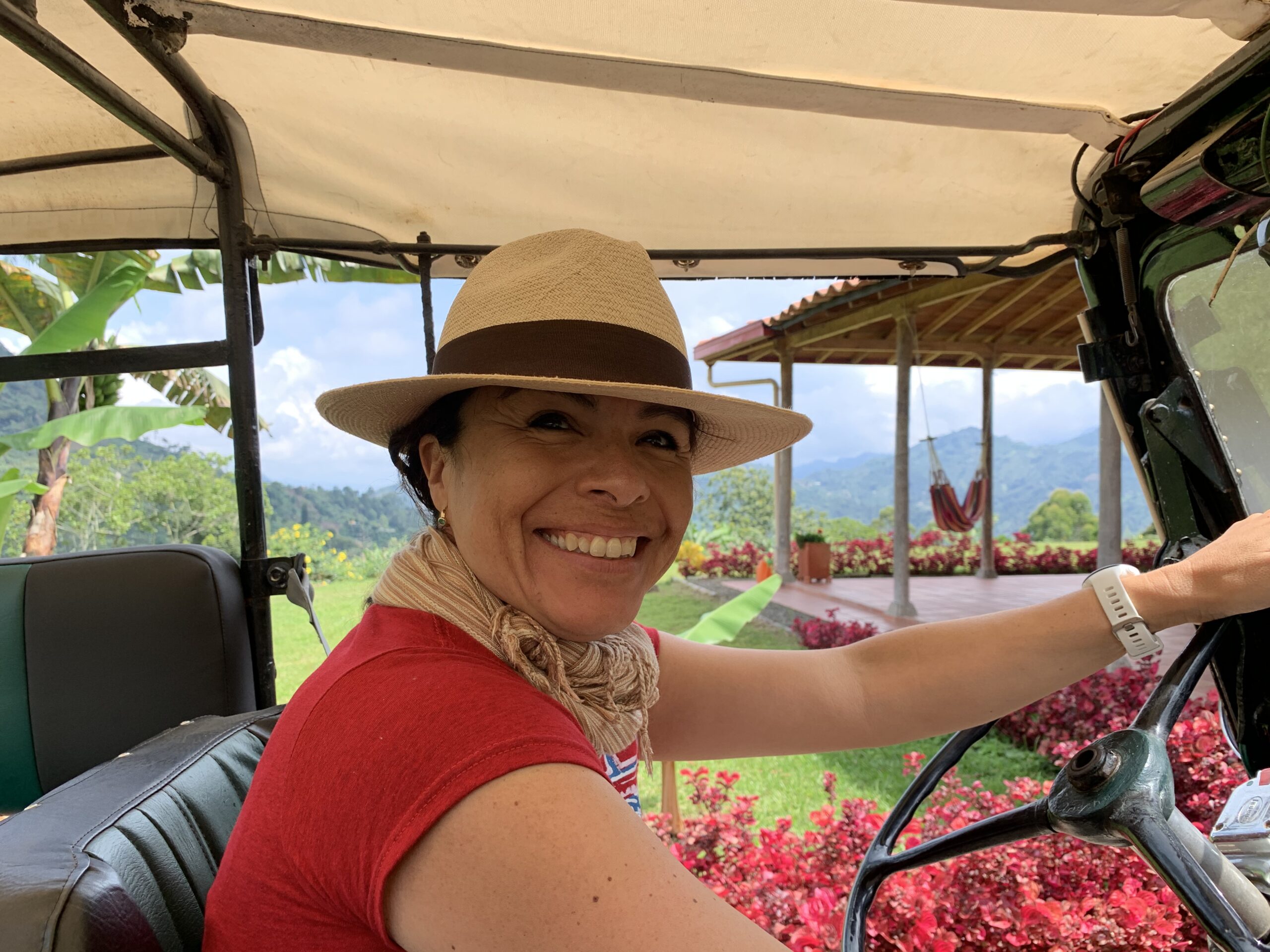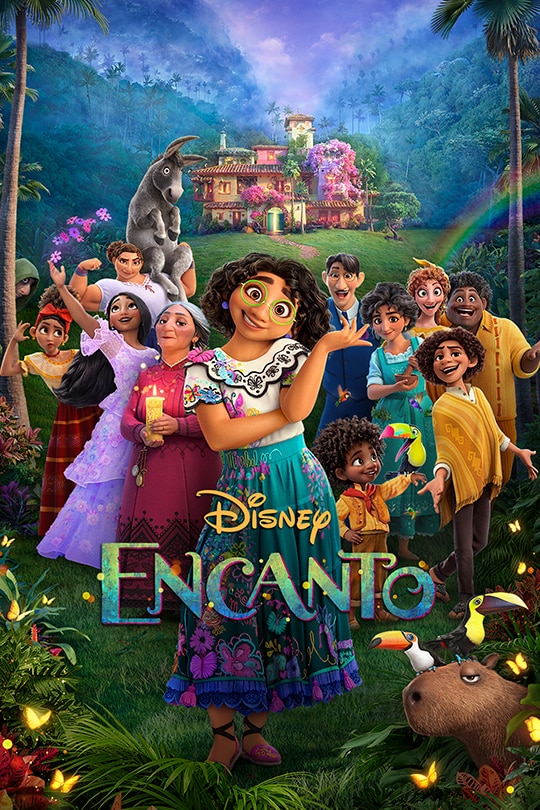 Hola! We're Maria José and Dave.
Our home is in Toronto, Canada, but our hearts are in Jardin, Colombia.
We're delighted to share our special home with you!
We unexpectedly discovered Jardin in 2017 on a trip to explore "the most beautiful Pueblo in Colombia." We were so enchanted we searched out and found an extraordinary piece of land and built our finca – Finca Mariposa.
We are so excited to share our coffee farm and the incomparable town of Jardin and know that you will fall in love with what our guests always describe as "paradise".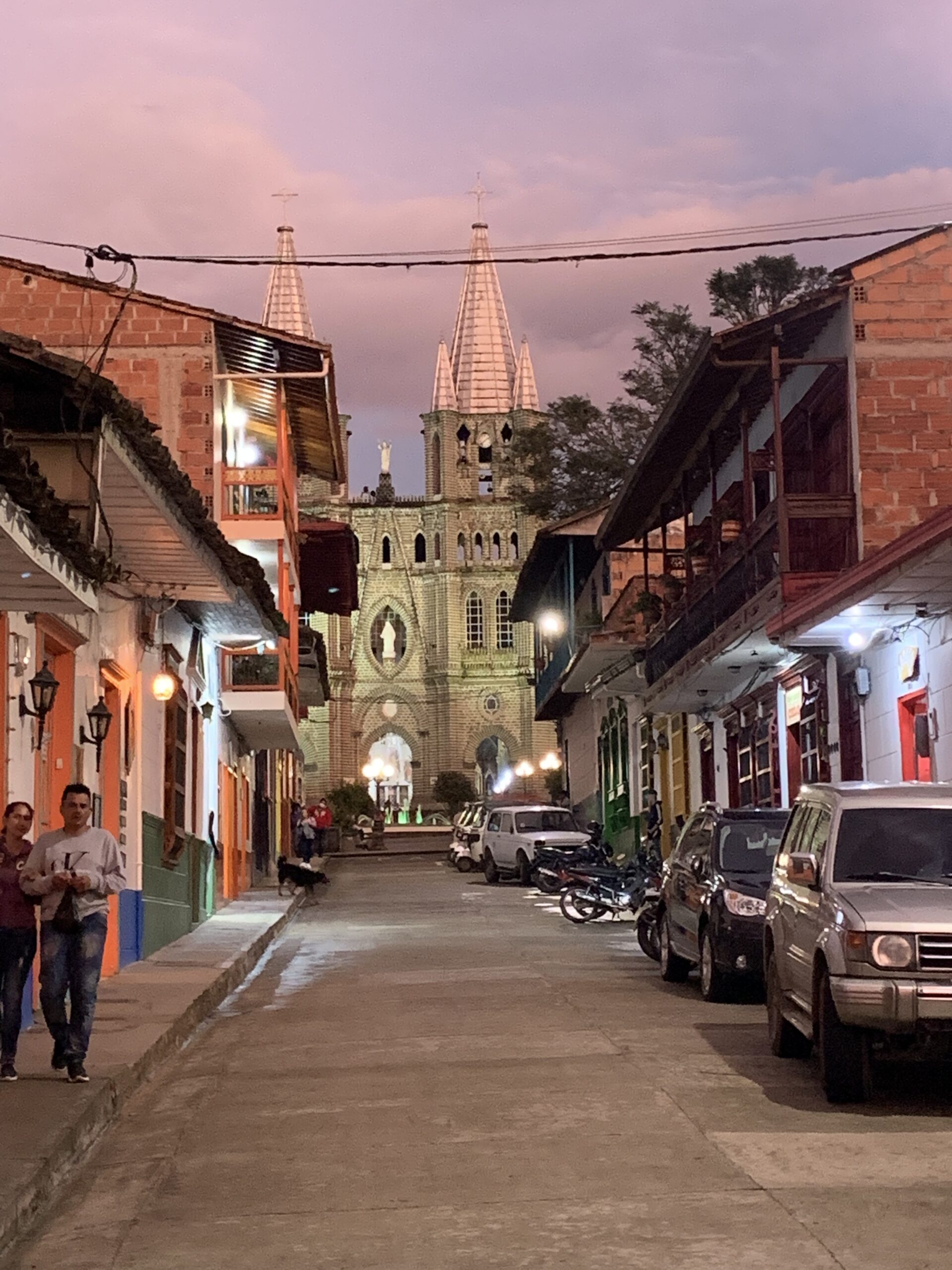 We sincerely hope you love the people you'll meet as much as we do as you immerse in the tranquility of the mountains, the traditional coffee culture,  and the vibrant energy of Jardin.
Meet Andrea and Daniel, your onsite hosts. 
They are 4th generation coffee farmers who have lived in Jardin their whole lives.
You'll quickly discover their warm, engaging Jardiniero hospitality and their in-depth knowledge about the farm, the pueblo of Jardin and of course; the coffee Magico of Finca Mariposa.
They are available to coordinate your arrival, your transportation needs, and any additional services you might need.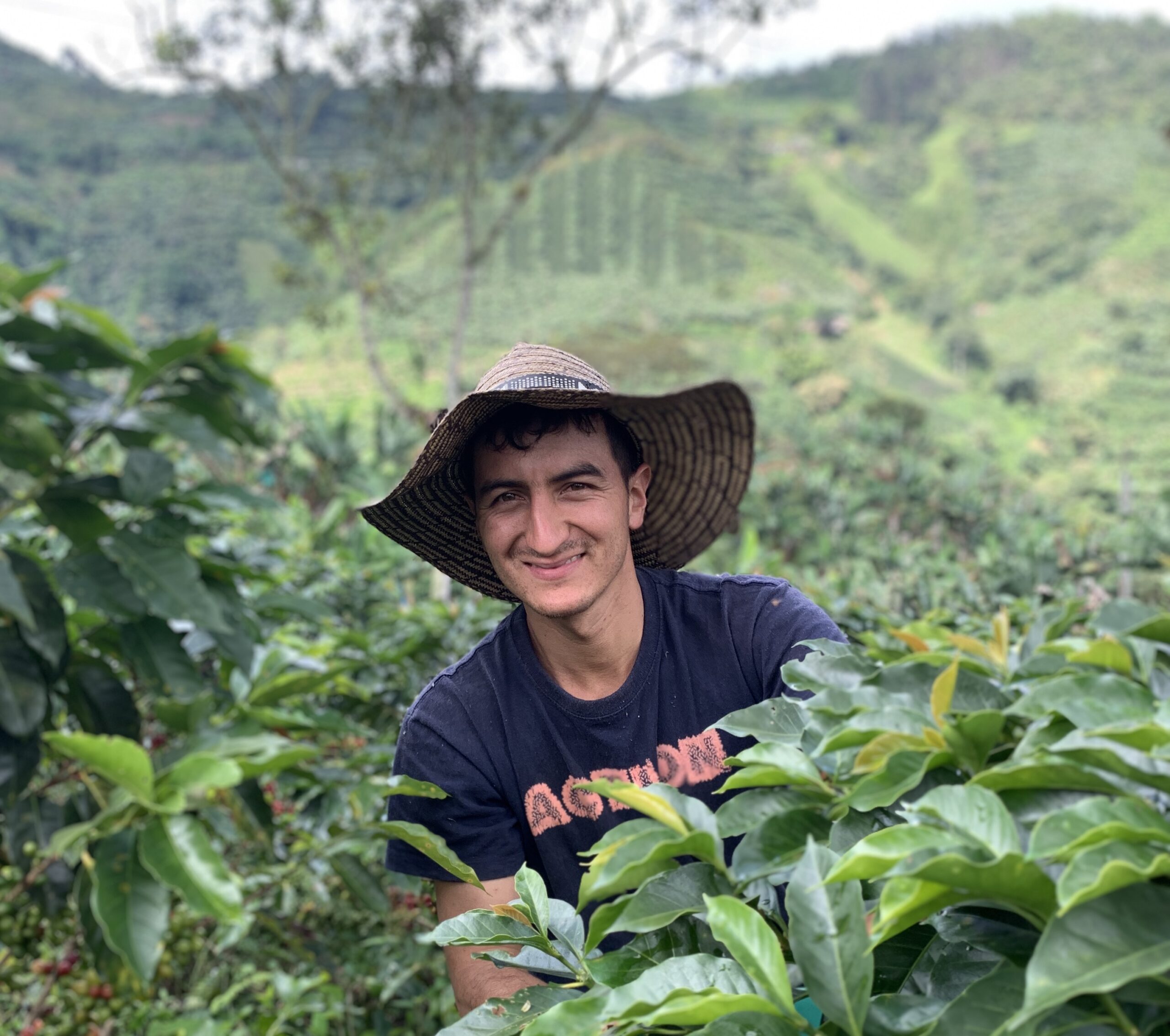 What our past guests of Finca Mariposa are saying
Waking up to a real life painting.
It's paradise out here! Great space for a group of friends or family, it will be tough to round them up to leave. Views are amazing. Waking up to a real life painting. Daniel was an awesome host and made sure we had everything. His tours and knowledge of the area are not to be missed and neither is the breakfast they can make. Just makes it such a nice experience to wake up and have a hot cup of coffee and a traditional Colombian breakfast ready.
Khang
By far the highlight of our trip to Colombia!
Finca Mariposa was by far the highlight of our trip to Colombia! The views during the day are incredible and the stars at night are unbelievable. Daniel and his family were amazing and helped us every step of the way, from arranging transportation, setting up horseback riding, giving us a coffee tour and cooking some amazing food. The finca itself was comfortable, has fast and reliable wifi and filtered water and coffee. I could not recommend this place enough!
Erin
It's a hidden gem!
If your thinking twice…. Don't!!!!!!!! This place was so amazing and the hosts there at the Finca are the most humble kind people ever. It's a hidden gem where you can leave the crazy world behind and reconnect with this beautiful world we are privileged to live in! The drive up is lined with plantains trees and a cute little local bar even!!! And then the view from your hammock is one you will not want to leave!!!
Moriyita
As a group of 4 women we had the most wonderful time
We loved every second of this peaceful stay at the beautiful finca mariposa. We soaked in the views of the mountains, explored Jardin, and best of all got a taste of the incredible coffee grown on the land. Daniel was our host and he is so extremely kind and helpful and informative and gave us the best coffee tour. We were a group of 4 women and had the most wonderful time. We would go back in a heartbeat. Thank you for everything!!
Amy
Places like this are what AirBnB was made for
Places like this are what AirBnB was made for. Book this place and you won't be disappointed! Use all the recommended contacts for rides, take the private coffee tour, and plan plenty of time for lounging in the hammock, because you won't want to leave once you arrive. The on-site hosts are absolutely wonderful and communication with the off-site hosts was fast and helpful. For those digital nomads out there, the WiFi was strong enough to videoconference without any issues. We'll come back to visit as soon as we can!
Kimberly
This finca is really amazing!
"This finca is really amazing. The hosts are incredibly helpful and attentive and they have ensured the finca has been built and maintained to a very high standard. Its set in huge grounds with an amazing panoramic view of the mountains around Jardin. Would certainly stay again no question."
Joseph
May 2021
Joseph - May 2021

It's a magical place, with warm people.
Plan on not wanting to leave. Plan on spending quiet mornings and evenings enjoying the view, the birds, and the generous patio. We wandered the property and picked fruit ; enjoyed the town square; rode a tuk-tuk and a cable car; ate a meal with Daniel and Andrea's lovely family and wondered how soon we could make plans to return. On the last morning, we hiked the steep trail down to the waterfall, be sure to make time for it. It's a magical place, with warm people.
Diana - March 2020
Finca Mariposa has greatly exceeded our expectations
Our stay in Finca Mariposa has greatly exceeded our expectations. We knew that it would be an amazing place but what made our stay memorable have been its people and their warm hospitality. In this trip you not only find silence, a beautiful house and stunning views, you also get know how coffee is made (the coffee tour is a MUST). In short, we wish we stayed there a LOT longer. You won't regret it!
Thais - Nov 2020

I'd return to in a heartbeat
Jardin stunning, 'nuff said. This farm house is beautiful and set high in the hills on a working coffee farm. Our local co-host family made us feel like family. Daytime and evening activities were fabulous as was the in between time to relax and enjoy the scenery. This is a unique property, comfortable, very clean and one that I'd return to in a heartbeat on my next visit to Colombia.
Peter - Dec 2019
The landscape is stunning
A great spot to get away. The landscape is stunning, the finca is beautiful, and the coffee is top-notch. Dave and María José are super responsive. As are Daniel and Andrea (our contact while we were there) – they couldn't be more hospitable and knowledgeable about the area. Will definitely be back!
Phil - Feb 2019
Contact Us Today and Reserve Your Private Coffee Farm Stay